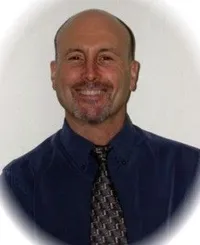 Gary L Bustin DC, DACBR

Dr Bustin graduated from LACC in 1981, completed the LACC radiology residency in 1987, passed the ACBR exam and became a member of the ACCR in 1987. Additional post-graduate training: visiting fellowship in musculoskeletal imaging at the University of California San Diego School of Medicine in 1993 and monthly attendance at the Southern California Musculoskeletal Society meetings from 1985 through 2005. Past faculty positions: associate professor of radiology LACC (now SCUHS) from 1984 until 2013, assistant professor of radiology CCCLA from 2001 until 2011. Dr Bustin maintains an x-ray reading practice serving doctors throughout LA, Orange, San Bernardino and San Diego counties, and more distant offices via the internet. He was granted status as a provider of continuing education by the California State Board Of Chiropractic Examiners in 2003. Memberships in good standing: CCA, ACA, FCER, CDI, ACCR. Thirty three years experience working with doctors of chiropractic provides material for courses that are both interesting and useful to the doctor.
---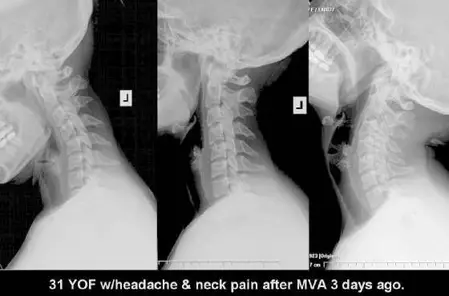 Comments:
Regarding the Digital X-Ray course, "Great information, great presentation, convenient, affordable and great staff support for non-computer people."
--Dr. W. Smith
Regarding the Digital X-Ray course, Dr. Lindwall is currently purchasing a portable DR panel, has consulted multiple vendors and recently said: "Thanks again for your seminar. Without it I would have been flying blind."
-- Dr. Lindwall

Regarding the Digital X-Ray course: "Liked the digital x-ray section."
-- Dr. Wong
Regarding the Digital X-Ray course: "Liked tips on how to improve digital x-ray quality."
-- Dr. Shahbazian
Regarding the Digital X-ray course: "Stress-free CEUs, useful information."
-- Dr. Blanchard
Regarding Digital X-Ray course: "Good flow of information, ways to correct image quality problems."
-- Dr. Porras

"The convenience of not traveling" and the GoToMeeting webinar platform."
-- Dr. Arnsdorf
"Purchased Dr. Bustin's radiation safety program, the inspection checklist was very helpful, passed inspection with no violations."
-- Dr. Laubach
"Provided an understanding of how digital radiography is different than plain film radiography."

-- Dr. Carbone

"Liked the format of the course, practical instruction."
-- Dr. Verna
"Great info, very convenient, very good course"
-- Dr. Siekerka
"Good x-ray information, new info for PI cases, fun environment, time went by fast"
-- Dr. Fee
"I dread seminars but this was well worth attending"
-- Dr. Salmon
"It was perfect, Dr. Bustin is interesting and entertaining, Dr. Kite is delightful"
-- Dr. Bienenfeld
"Was very informative and not boring, sample accident videos were entertaining"
-- Dr. Long
"Dr. Bustin got into areas that we use in the office and/or red flags that could be trouble and saves us from serious problems"
-- Dr. Blum
"Useful for everyday practice, kept a boring subject interesting"
-- Dr. Salem
"Overall very well presented and informative, if you have to do all your seminar hours in one setting, this is the seminar to choose"
-- Dr. Dykeman
"When I take my films in my office, Dr. Bustin's packet will be next to my machine; short, sweet, clear; exactly what I wanted for x-ray positioning guidance"
-- Dr. Pirritano